Frequently Asked Questions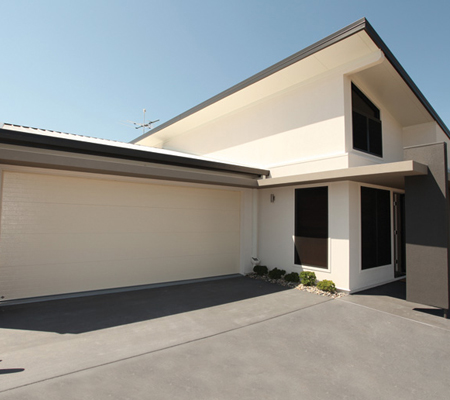 Below are some of the most frequently asked questions regarding garage doors and openers.
How do I arrange a measure and quote for my house?
It's simple, just phone us on 03 5480 6038.
My garage/carport doesn't seem to have much space between the door opening and ceiling (headroom), can I fit a garage door?
B&D have released Flex-A-Door for just your type of application.  Fitted with the famous Roll-A-Door curtain, Flex-A-Door slides up and along the ceiling, and needs minimal headroom, so now every garage or carport can fit a B&D Door.
Should I use a professional installer?
We firmly believe that the installation of a garage door is not a do-it-yourself job.  A garage door is the largest moving object in your home and because of the large number of small parts; its installation is highly technical. Connecting the springs can be particularly dangerous and proper installation is critical to the performance of your door.  One of the other services a professional installer can provide is the disposal of your old door, if you are replacing a door.  Professional installers can typically install a door in a few hours and are careful to make sure safety requirements are met.  Installations by most homeowners typically span several days and cause much frustration.  In addition, incorrect installation can void certain warranties, so we recommend a professional handle the job for you.
I want to replace my old door, but don't know how to dispose of my old one.  Will Garage Door Warehouse take my old door away?
YES! we will haul your old door away after the new door is installed for a small additional fee.  Discuss this with the salesperson when you get your estimate on your new door.
Are all door sizes available?
Yes. B&D makes residential doors in widths beginning at 1200mm up to 6600mm.  We can make any width in between, in five millimetre increments.
(Note – not all models available in all sizes)
Do I need a lock on my garage door?
If an electric garage door opener has been installed on your door, it may not be necessary to have a lock.  Newer electric openers function as the lock, making it unlikely that an intruder would be able to lift your door from the outside.  If you have an older opener, check to see if your door can be lifted from the outside. We do not recommend that you install a lock with an opener, because someone accidentally may try to automatically open the door when it is physically locked, possibly causing damage.  You should consider a lock if you do not intend to have an automatic opener.