Sectional
Doors
–
P7™
Industrial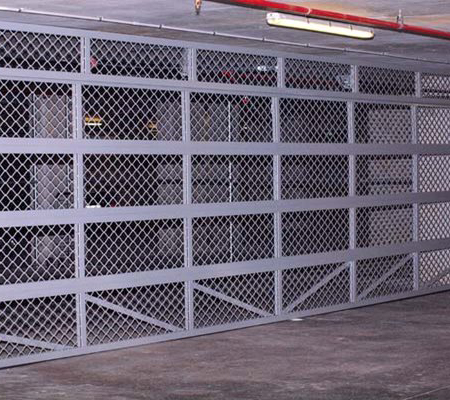 The B&D P7™ Industrial door is an innovative, sectional overhead panel door.
• Ultimate design for industrial & commercial
• Strong & Sturdy
• Lightweight Aluminium frame
• Stylish & Modern
• Minimal maintenance
P7 Industrial sectional doorfeatures a lightweight aluminium frame and can hold a number of panel inserts.  The frame can be powder coated in a choice of over 100 powder coat colours – enough to compliment any commercial buildings decor.
Aesthetics
• Available in an extensive powder coating colour selection to complement your colour scheme.
• Frame manufactured from industrial strength anodised aluminium.
• Range of insert options means you design the door that suits your application.
• Custom panel sizes, and evenly spaced insert openings ensuring the door suits the desired application.
• Door manufactured to fit your application requirements.
Weather Protection
• Bottom weatherseal – soft and pliable – helps to stop leaves and rain coming in under the door.
• Galvanised hinges and hangers provide resistance to corrosion – long lasting durability in tough weather conditions.
• Inserts fitted using snap-on extrusions and glazing seals.
Ease of Operation
• Frame is manufactured from a specifically designed extruded aluminium profile ensuring it is lightweight and requires minimal maintenance.
• Inserts fitted using snap-on extrusions and glazing seals.
Strength & Durability
• Springs are designed to exceed the Australian Standard for garage doors – 20,000 cycles.
• Purpose designed extrusion for reinforcing of wide doors (3800mm+) providing a sturdier door.
• Smooth, quiet operation
• Nylon running wheels with ball bearings ensure that operational noise is kept to a minimum.
Finish
• Door available in natural anodised aluminium finish or available in an extensive powder coating colour selection.
Operation
• We recommend you automate your P7 Industrial Door. Ask us for the best option for added operational convenience.
Downloads: