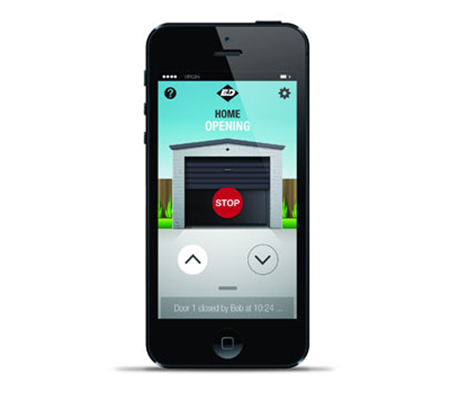 Problem solved! Never leave the garage door open again.
Have you ever wondered if you have left the garage door open after leaving the house? Problem solved!
Our smart phone control kit takes garage door control to the next level by allowing you to monitor and control your garage door from home, at work, or anywhere in the world!*
The Controll-A-Door® Smart Phone Control Kit is available as an optional accessory on the B&D Prodigy™ automatic opener.
To find out more about the Controll-A-Door® Smart Phone Control Kit CALL GARAGE DOOR WAREHOUSE (03) 5480 6038