Specialty
Garage
Doors
–
Enviropanel™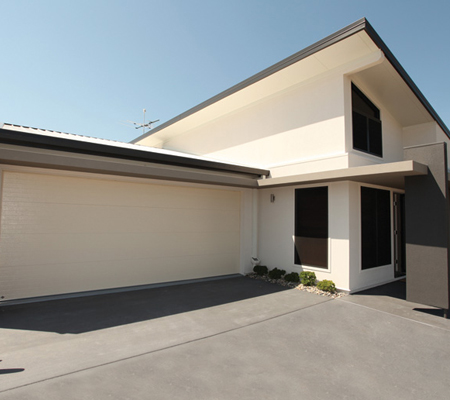 B&D Enviropanel™ is a total insulated door system.
• Seals gaps between door and panels
• System works to combat air migration
• Great acoustic barrier for noise insulation
• Durable door, great for kids playing nearby
• Heavy duty hinges
• Springs designed to exceed 20,000 cycles
B&D Enviropanel™ is a total insulated door system which starts with insulated panels, produced using two layers of high quality steel and a solid EPS core.
Each panel features an energy efficient thermal break that effectively separates the inner and outer skins of the panel, reducing thermal transmission from the front to the back of the door. Then the complete sealing system, between the panels, and around the door, work to combat air migration – making the B&D Enviropanel the perfect choice when you want to minimise household heating or cooling costs.
The Enviropanel features three separate seals that combat air migration;
• Jamb Edge Seal System to seal any gaps there may be between the door and the opening
• Thermal barrier joint seal running the full width of the door, seals off inherent gaps between each panel
• A deep cushioning 'U' shape flexible vinyl extrusion attached to the bottom panel to seal the gaps
The Enviropanel also features a purpose designed thermal break that does not have metal-to-metal contact from one side of the door to the other.  It is constructed from quality Expanded Polystrene (EPS) resulting in minimal 'thermal drift' – this means the product will retain its insulation properties longer than other comparable materials.
Colours Available
Enviropanel doors are available in the standard B&D colour range, however, lighter colours are recommended to improve overall insulation performance. Jamb seals are available in 4 colours.
Profiles and Sizes
The Enviropanel is available in two contemporary profiles – Flat and Ribbed. Both styles feature the embossed texture.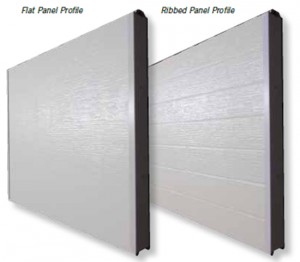 Available in sizes from 1841mm to 4265mm in height and from 1750mm to 5864mm in width.
Warranty
It's important to have peace of mind when you make a purchase, that's why your B&D Enviropanel™ door, in residential applications, comes with a 12 month warranty, conditional on proper care, as recommended in the door's handbook.
Full details of the warranty are available from www.bnd.com.au. 12 month warranty only applies to doors purchased and installed in Australia or New Zealand. Warranty only valid if warranty conditions are met.
Downloads: